OUR MISSION:
Bridging Individual and Collective Bodies of Faith within our communities together with civil and business organizations to effectively overcome homelessness and establish effective methods of homeless prevention.
---
A BIG, BIG, BIG THANK YOU TO BANNER MATTRESS, LISA SCORZIELL AND THE SCORZIELL FAMILY FOR THEIR DONATION OF SIXTEEN MATTRESSES TO PROJECT TOUCH. THIS DONATION MEANS THAT MANY FAMILIES WILL HAVE A PLACE TO REST THEIR WEARY HEADS THIS YEAR AND MANY YEARS TO COME. PLEASE JOIN US IN THANKING THE SCORZIELL FAMILY AND BANNER MATTRESS FOR THEIR AMAZING GENEROSITY.
---
BUSINESS OPPORTUNTIES
Do you have a business or items you'd like to donate for our events!? We would love to help you put your valuable products and services in front of all of God's Fan Club!! Our upcoming events are in need of Silent Auction Items, Raffle Prizes, Giveaways and more! Please contact our office to see how you can get involved: 951-677-9661
---
Calling ALL Temecula Area Churches!!
One Sunday a year we would be so very grateful if all churches in the valley would ask every member to donate $1 to a special collection for Project T.O.U.C.H.'s Annual Dollar Days Campaign to help combat homelessness in Southwest Riverside County.
We do all the work that day - you just let everybody know! For details: call 951-677-9661 Thank you!
---
A COMMUNITY PULLS TOGETHER
Homelessness affects everyone. The need for homeless assistance continues, and Anne Unmacht, President and founder of Project T.O.U.C.was overwhelmed with the outpouring of support from local churches like Rancho Community and Cornerstone Community along with numerous private donors and wonderful local organizations who realize the importance of helping their fellow man.
"Funding for the cold weather shelter effort ended February 28th, but the cold weather continued," Unmacht said, "we went on a massive blitz of local churches and organizations asking for help funding the shelter to keep it going through March, and were touched by the communities' efforts to help!"
Organizations opened their purse strings immediately – from the Temecula Valley Assistance League and the Loma Linda Medical Center to the Inland Empire United Way and Temecula Valley Women's Club, even local musicians who donated their time and talents during a benefit at Cellarz 93, all realizing the importance of taking care of those less fortunate.
The cold weather sheltering effort has ended. Several of our guests have successfully transitioned into housing, or have gone on to long term programs. All others who were not able to transition into another facility were provided with tents and sleeping bags. The Project T.O.U.C.H. Emergency Cold Weather Shelter Effort served approximately 30 guests each night including men, women, and children through the winter months providing food and a warm place to sleep to those Temecula and Murrieta residents in need.
---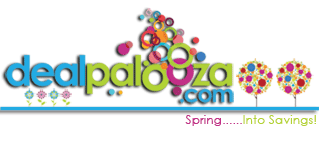 Deal Palooza is Smart Card's new daily deal program offering you 50%-90% savings on local deals PLUS it is a great way for Project T.O.U.C.H. to earn extra funds!
Project T.O.U.C.H. will receive a $1.00 every time someone joins plus an additional $1.00 for each deal you purchase that is priced at $10 or more.
Click on the dealpalooza logo above to sign-up, start saving and help Project T.O.U.C.H.
---