OUR MISSION:
Bridging Individual and Collective Bodies of Faith within our communities together with civil and business organizations to effectively overcome homelessness and establish effective methods of homeless prevention.
---
We encourage you to come out to this FREE Family Event!
Two great nights of worship at Cross Point Church - 28753 Via Montezuma, Temecula, CA 92590.
11/20 and 11/21 6:30p.m. to 9:30 p.m. and 11/22 9:30 a.m. to 12 Noon.
---
Join us Saturday November 22nd at The Harveston Lake Amphitheater for our Innaugural TURKEY TROT!!
Family Fun 5k Walk/Run around the Harveston Community Saturday November 22nd!
7:30 Registration - 8am 5K Run Start - 8:10am 5K Walk
Harveston Lake amphitheater on the South end of the lake.
$20 Entry Fee for the Run/Walk
$15 12 and Under
CLICK HERE TO REGISTER TODAY!!!
Not interested in walking? Join a Yoga in the Vines session at 7 or 8am – with Michelle Trabelsi Creator of Bootie Camp Yoga® at LORIMAR Winery! Just $20
Bring one of the items on our Needs List and participate in the 5k or YOGA for just $15:
Cleaning Product ie.-laundry soap, windex, cleaning spray

Dish soap and Sponges

Disposable foil turkey roasting pan and foil

Mop or Broom

Toothbrush and Toothpaste

Trash Bags
---
---
Check out this great article in the Press Enterprise!
---
The Good News...for a Change!
Click on the newsletter (above) for more details on the latest happenings!
---
Project T.O.U.C.H. is so very grateful to the many wonderful businesses who support the mission, and our clients! Everyone LOVES it when our friends at Primal Cravings deliver their delicious and healthy paleo meals and snacks! Have you tried their pumpkin muffins? YUM! And now - Congratulations are in order! Primal Cravings just WON Best ever at the 2nd annual Taste of Paleo chef competition in Orange County...We completely understand why!
---
---
---
A
BIG

,

BIG

,

BIG
THANK YOU
TO BANNER MATTRESS, LISA SCORZIELL AND THE SCORZIELL FAMILY FOR THEIR DONATION OF SIXTEEN MATTRESSES TO PROJECT TOUCH. THIS DONATION MEANS THAT MANY FAMILIES WILL HAVE A PLACE TO REST THEIR WEARY HEADS THIS YEAR AND MANY YEARS TO COME. PLEASE JOIN US IN THANKING THE SCORZIELL FAMILY AND BANNER MATTRESS FOR THEIR AMAZING GENEROSITY

.
---
BUSINESS OPPORTUNTIES
Do you have a business or items you'd like to donate for our events!? We would love to help you put your valuable products and services in front of all of God's Fan Club!! Our upcoming events are in need of Silent Auction Items, Raffle Prizes, Giveaways and more! Please contact our office to see how you can get involved: 951-677-9661
---
Calling ALL Temecula Area Churches!!
One Sunday a year we would be so very grateful if all churches in the valley would ask every member to donate $1 to a special collection for Project T.O.U.C.H.'s Annual Dollar Days Campaign to help combat homelessness in Southwest Riverside County.
We do all the work that day - you just let everybody know! For details: call 951-677-9661 Thank you!
---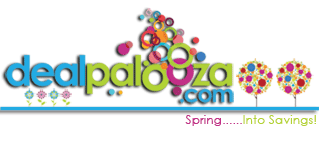 Deal Palooza is Smart Card's new daily deal program offering you 50%-90% savings on local deals PLUS it is a great way for Project T.O.U.C.H. to earn extra funds!
Project T.O.U.C.H. will receive a $1.00 every time someone joins plus an additional $1.00 for each deal you purchase that is priced at $10 or more.
Click on the dealpalooza logo above to sign-up, start saving and help Project T.O.U.C.H.
---