OUR MISSION:
Bridging Individual and Collective Bodies of Faith within our communities together with civil and business organizations to effectively overcome homelessness and establish effective methods of homeless prevention.
---
To All of Our Friends and Supporters,
First and foremost, I would like to personally thank all of you for your prayers and support throughout the years. Without all of you and your humble obedience to God, we could never accomplish what we do each year to assist and shelter those in need.
As we approach our final month of the Cold Weather Shelter effort, we are so grateful to have been able to serve so many during this winter season. Today, the forecast calls for three consecutive days of rain and very cold temperatures. In faith, we will continue to bring the homeless in out of the rain and cold, but the funding that is designated for the shelter effort is at a significant shortfall. Our goal is to keep the shelter open through April 1st in order to make it through the entire winter season.
WE NEED YOUR SUPPORT TO KEEP THE DOORS OPEN.
Whether you are able to give small or large, please consider partnering with us to care for our most vulnerable citizens.

Today

in our cold weather shelter our clients range from just 9 months old to those who are well into their senior years, both male and female alike.
Once again, I thank all of you for your prayers, donations, meals provided and volunteerism to keep the shelter running. If you are able to contribute to this effort, you may make an online donation by clicking here, or call our office directly at 951-677-9661.
Thank you all and may God bless you!
---
It's Time to Commit!!
GOLF Registration Going on NOW! Click here for details. Call our office, or join our mailing list so you don't miss out!
SPONSORSHIP opportunities available, Raffle prizes needed...Restaurants - provide your delectables on the course!!
Call us to get involved: 951-677-9661
---
Click above pic to Register you, your church, your office or your event in The Big Ask! This valley has always given to support the wonderful non-profits in the area...let's find out who the Biggest Givers are!!
---
The Cold Weather Shelter is NOW OPEN!!
Just in time for the cold, wet weather we are expecting over the next few months. At least 30 to 45 people every night are seeking shelter with us. Children, teens, families and the chronic homeless have been cared for by volunteers every day since December 1st. This is a very expensive undertaking for Project TOUCH. Can we count on you for a little help...?
We are in great need of these items:
Blankets




Coffee




Papers goods i.e. plates, bowls, cups & silverware
Call our office for more details: 951-677-9661 Your support with these items is greatly appreciated.
Thank you and God Bless,
Anne
---

Holiday Fun'raisers - YOGA'thon & Random Acts of Kindness - HUGE Success!
We were amazed at the outpouring of compassion and generosity by everyone involved in this 3 day event that raised so much money and awareness for the plight of the homeless in the Temecula Valley! Thank you to The Temecula Yoga Collective and the many wonderful Yoga instructors who donated their time and talents to the cause!! They are leading the way in Project T.O.U.C.H.'s Big Ask!! Check out all of the wonderful photos here.

Exit Alliance Realty team and their affiliates/families recently took to the streets of Temecula to perform random acts of kindness for those in need.
As part of the second annual Random Acts of Kindness Alliance on Saturday, Dec. 13, a team of over 100 volunteers went door to door to find individuals willing to donate clothes, toiletries, cleaning supplies, shoes, unworn socks, blankets and anything else people in need could use. Read the great article in My Valley News...here.
---
Project T.O.U.C.H. is so very blessed

to Have

incredible support from the Community!

We can't thank Joe Garza enough for coming to our rescue on a moment's notice every time we call for help with our computers! Thank you Joe!!! Your knowledge and expertise is priceless...

Everyone LOVES it when our friends at

Primal Cravings

deliver their delicious and healthy paleo meals and snacks! Have you tried their pumpkin muffins? YUM! And now - Congratulations are in order! Primal Cravings recently WON Best Ever at the

2nd annual Taste of Paleo chef competition in Orange County...We completely understand why!

The Good News...for a Change!

Out of the Sewer - to a new home for his family...

Read of how one young man's life changed through Project TOUCH!

Click on the newsletter (above) for more details on the latest happenings!

Catch The VISION!

Become a

Monthly Supporting Angel!

See CLEARLY How You Can Change A Life...Just $20 / month for 20 months! Click here

If you are in the market for Solar Energy, please consider our friends at Solar City!

They will donate $250 to Project T.O.U.C.H. for every installation.
---
---
A
BIG

,

BIG

,

BIG
THANK YOU
TO BANNER MATTRESS, LISA SCORZIELL AND THE SCORZIELL FAMILY FOR THEIR DONATION OF SIXTEEN MATTRESSES TO PROJECT TOUCH. THIS DONATION MEANS THAT MANY FAMILIES WILL HAVE A PLACE TO REST THEIR WEARY HEADS THIS YEAR AND MANY YEARS TO COME. PLEASE JOIN US IN THANKING THE SCORZIELL FAMILY AND BANNER MATTRESS FOR THEIR AMAZING GENEROSITY

.
---
BUSINESS OPPORTUNTIES
Do you have a business or items you'd like to donate for our events!? We would love to help you put your valuable products and services in front of more than 1000 of God's Fan Club!! Our upcoming events are in need of Silent Auction Items, Raffle Prizes, Giveaways and more! Please contact our office to see how you can get involved: 951-677-9661
---
Calling ALL Temecula Area Churches!!
One Sunday a year we would be so very grateful if all churches in the valley would ask every member to donate $1 to a special collection for Project T.O.U.C.H.'s Annual Dollar Days Campaign to help combat homelessness in Southwest Riverside County.
We do all the work that day - you just let everybody know! For details: call 951-677-9661 Thank you!
---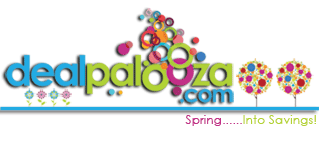 Deal Palooza is Smart Card's new daily deal program offering you 50%-90% savings on local deals PLUS it is a great way for Project T.O.U.C.H. to earn extra funds!
Project T.O.U.C.H. will receive a $1.00 every time someone joins plus an additional $1.00 for each deal you purchase that is priced at $10 or more.
Click on the dealpalooza logo above to sign-up, start saving and help Project T.O.U.C.H.
---